QUALITY AT MEDICOFARMA S.A
Our emphasis on the best quality stems from our strong feeling of responsibility. We know that our reliability and conscientiousness leads to an improved comfort of life for many patients. Therefore, we take care to carry out each stage of our works with full compliance with the necessary quality standards. From design and research stages, through manufacturing to packaging and storage of finished products – Medicofarma S.A keeps implementing and improving a quality management system based on GMP, HACCP and ISO 13485 standards.
NEW TECHNOLOGIES
We ensure the highest quality through the appropriate technical facilities. We possess a modern microbiological laboratory providing services such as: transfer of technology, microbiological purity examination of materials and finished products, examination of microbiological purity and sterility of pharmaceuticals as well as analytical examinations of medicinal products.
We also possess the necessary equipment for professional product quality control.
liquid chromatographs
gas chromatograph
UV-VIS spectrometer
FTIR spectrometer
instrument for potentiometric titration
instrument for determining water content using Karl-Fischer method
dissolution baths
climatic chambers
RESEARCH AND DEVELOPMENT
Apart from modern manufacturing solutions, the Medicofarma S.A service portfolio also includes research and development.Expanding the scope of our operations, we take care that our solutions offered to customers are characterized by the best quality possible.
Our laboratory is equipped with specialized equipment enabling research and development works, technology trials and analyses. Process and product innovation is secured through modern equipment:
UHPLC/QTOF chromatograph with mass spectrometer
UHPLC chromatograph
gas chromatograph with mass spectrometer (triple quadrupole)
ICP/MS spectrometer (Inductively Coupled Plasma Mass Spectrometry)
"flash" chromatography system
diffraction particle size distribution analyzer
microwave mineralizer
SPE sample purification system
TLC visualizer system
Medicofarma S.A received an extended license
to provide the following non-standard services:
microbiological examinations
manufacturing and analytical examinations of medicinal products intended for clinical trials
Certificates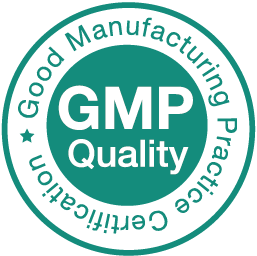 GMP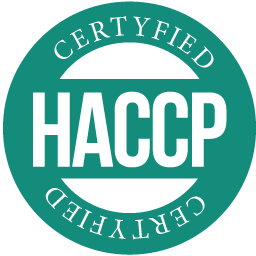 HACCP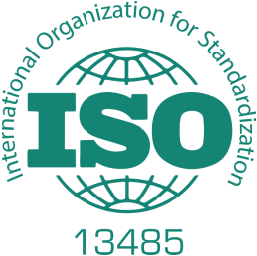 ISO 13485