MEDICAL DEVICES
In January 2020, Medicofarma S.A. successfully completed the evaluation process for PN-EN ISO 13485:2016 Management System Certification in development and manufacturing of medical devices, attesting that we meet the strictest quality standards for manufacturing such products in the form for globules as well as RT-PCR diagnostic test kits.
Our achievements in the manufacturing
of medical devices
First Polish genetic test
for SARS-CoV-2
The MediPAN-2G+ FAST COVID is a laboratory test kit for use by qualified personnel in diagnostic laboratories. The test verifies the presence of SARS-CoV-2 virus in the tested person. This is confirmed by two independent reactions primed for two SARS-CoV-2 genes. The MediPAN-2G+ FAST COVID test kit guarantees a short time of the RT-PCR reaction: results are available after 1 hour.
This increases the working efficiency of the testing laboratory and allows the patient to receive the result much faster. The coronavirus test kit manufactured by Medicofarma S.A was classified as a medical device for in vitro diagnostics and is subject to all the statutory restrictions relevant for this group of products. The test kit was developed for use in the so called open RT-PCR systems and enables carrying out 94 tests.
Advantages of the MediPAN-2G+ FAST COVID:
Double control system
High sensitivity of virus detection reaction: >99%
Features a short RT-PCR reaction time: approx. 1h
Signal detection exclusively on two channels
Simple implementation of result
Certification
We are flexible and open to new challenges.At the same time, we observe all the strict measures that are necessary for top manufacturing quality. We operate in accordance with the following certifications: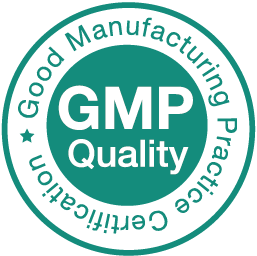 GMP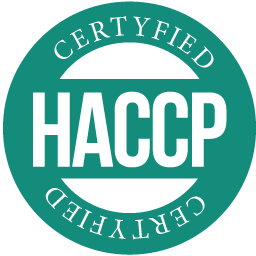 HACCP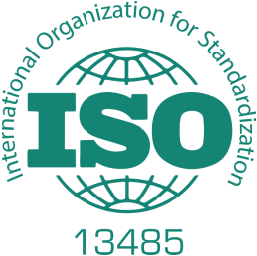 ISO 13485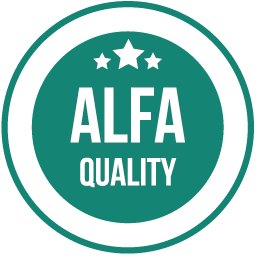 ALFA
We are constantly growing our services portfolio to achieve an attractive and varied offer for our customers. We also develop our in-house R&D Laboratory, allowing us to develop new, effective formulations.
Feel free to contact us
If you require more detailed information regarding contract manufacturing, please contact our office. We will answer all your questions and suggest the type of partnership that is best for you.